5 STAR PROFESSIONAL DOG & CAT GROOMING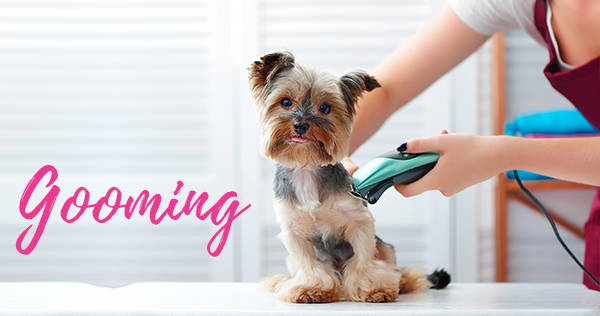 For your convenience we offer a variety of services to suit your lifestyle:
We believe each of our pooch and kitty guests' has their own personality and preference, and therefore we treat them just like that, as individuals.
For example, guests who are too overwhelmed with the dryer will be towel dried. Our aim is for our VIP's to return having had a positive experience and joyful spa experience. A little run around in the shop is also allowed for pooches who have a fear of cages.
We run our spa just as any human beauty salon would, with each pet being scheduled in for a specific time slot so that minimal time is spent in the cages, thus minimising disruption and unsettling of any of our other furry guests.
Michelle, owner of the spa has achieved her groomers qualification from the Professional Academy of Dog Groomers. All staff are trained on an on-going basis to ensure the best and most fashionable styling and to constantly improve their animal handling approach. We believe that our staff our are most important resource as they are the ones handling our four legged VIPs and therefore they are rewarded on a KPI performance systems where bonuses are paid according to certain indicators such as animals wellness, quality of work, attitude etc...
Allowing staff maximum room for growth and job satisfaction within the Le Pawtique business. The spa is fully supervised at all times and it is company policy that under no circumstances will we force an animal into submission or administer a tranquilizer should they not be comfortable with the grooming process. Advice will be given to owners on/of any animal that is beyond grooming.
Customers are encouraged to book in advance – we are a deluxe spa and not a sausage factory (Although we love and welcome all sausage dogs )
Each of our precious guests deserves and will be given their own personal treatment sessions.
Kindly also observe our 24 hour cancellation policy.
We offer a range of treatments that are natural and soap / detergent free to suit each pooch's needs.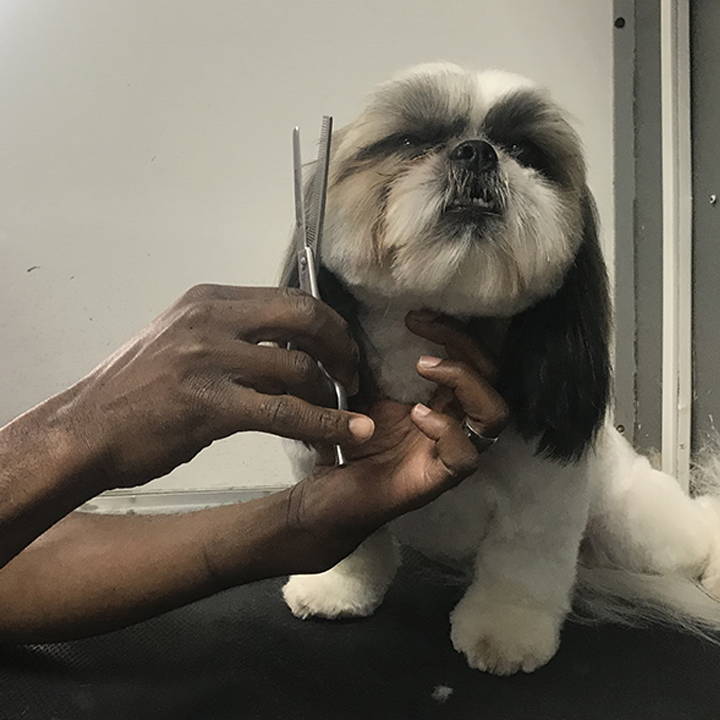 Premium shampoo/wash
Coat conditioning treatment
Blow-dry
Tidy up (Trimming of face, feet, belly, bottom)
Ears cleaned with medicated ear cleanser and powder
Pawdicure – trimming of nails
Eau de toilette spritzer – male and female flavour of the month
Premium shampoo/wash
Coat conditioning treatment
Blow-dry
Tidy up (Trimming of face, feet, belly, bottom)
Ears cleaned with medicated ear cleanser and powder
Style of your choice (summer cut, breed style, puppy cut ect…)
Pawdicure – trimming of nails
Eau de toilette spritzer – male and female flavour of the month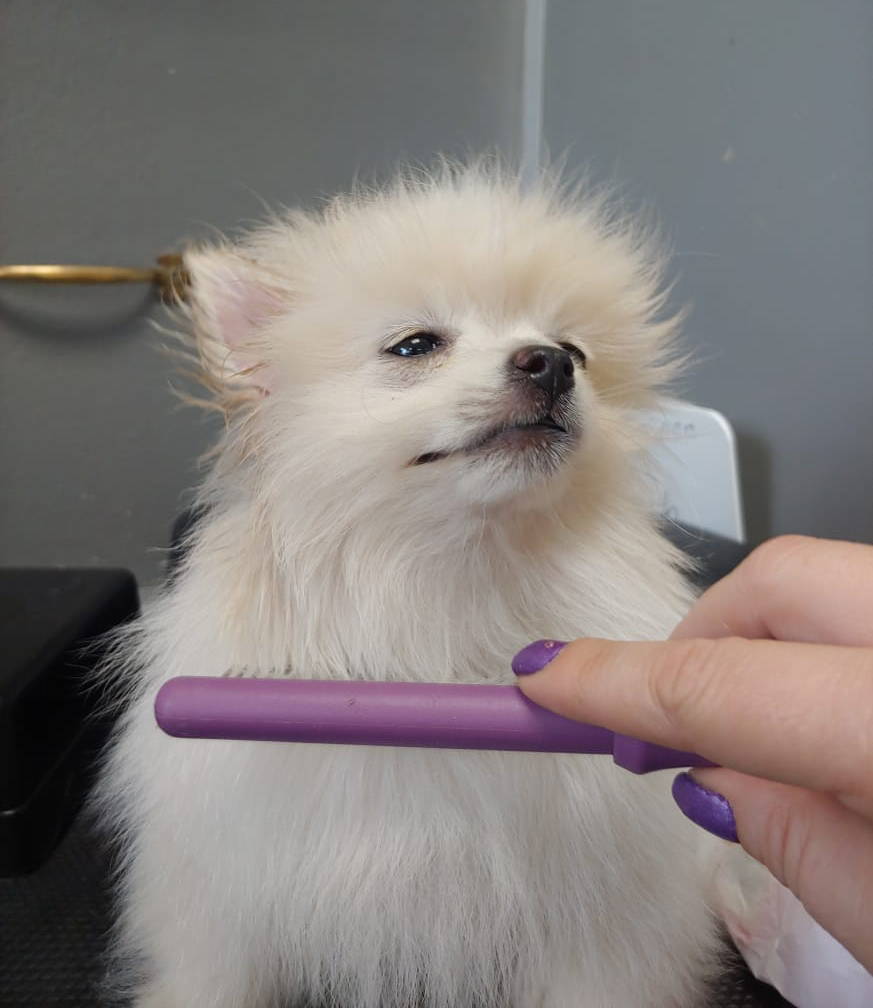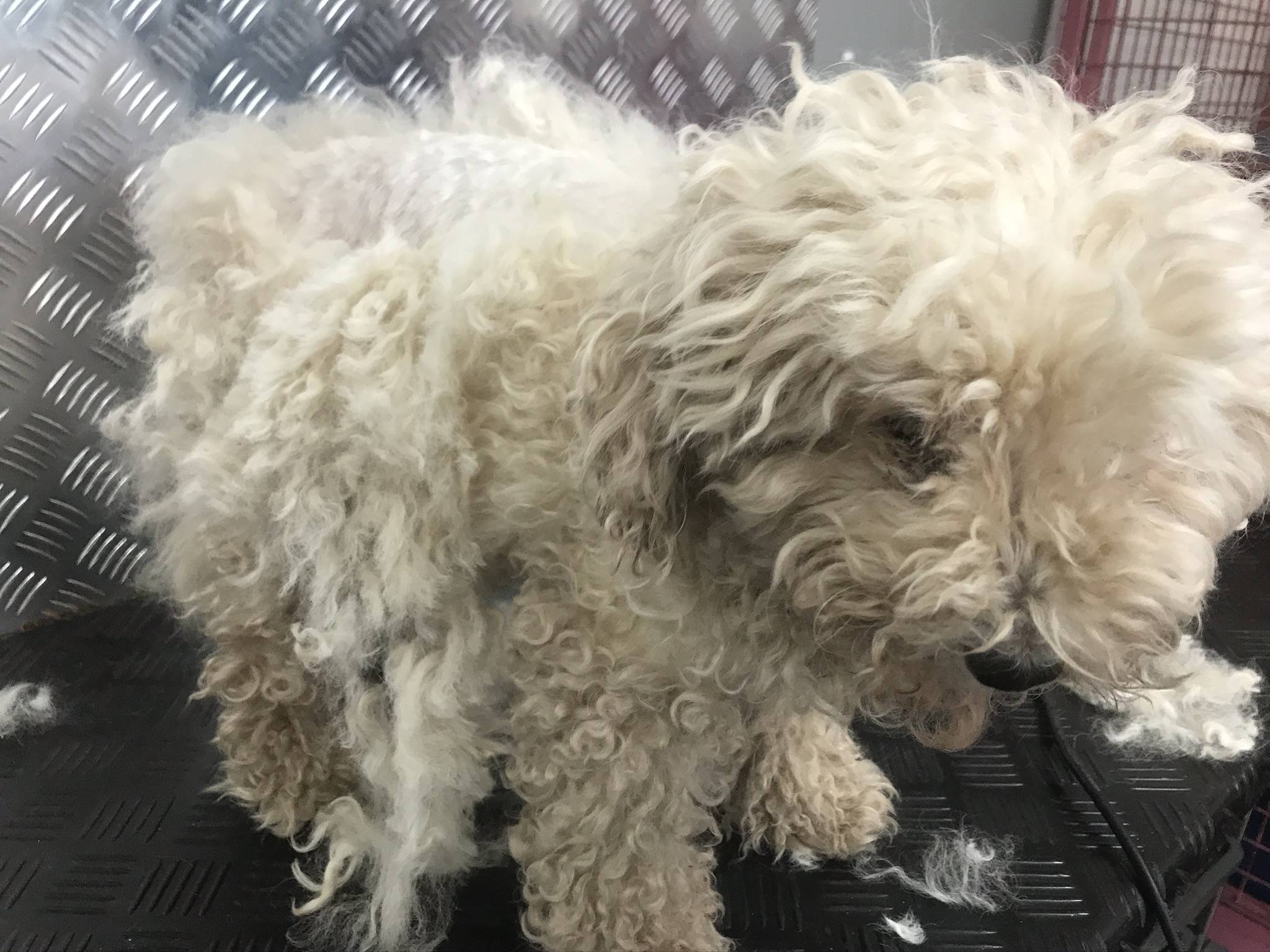 Severely matted or tangled animals are exposed to an increased risk of injury and trauma.
If matting is too extensive, animals will need to be stripped (short clip).
For manageable knots and matts, we employ best practise measures to remove the matts and alleviate any pain that would otherwise be caused.
Please note there is an extra charge of R50 / 15 minutes
Sick of dog or cat hair all over your clothes and furniture? We offer a pain free, effective solution to removing dead, unwanted undercoat with a combination of tools
Whether your dog or cat has a long coat or short one, we can add this to your treatment for best results.
Please note there is an extra charge of R50 / 15 minutes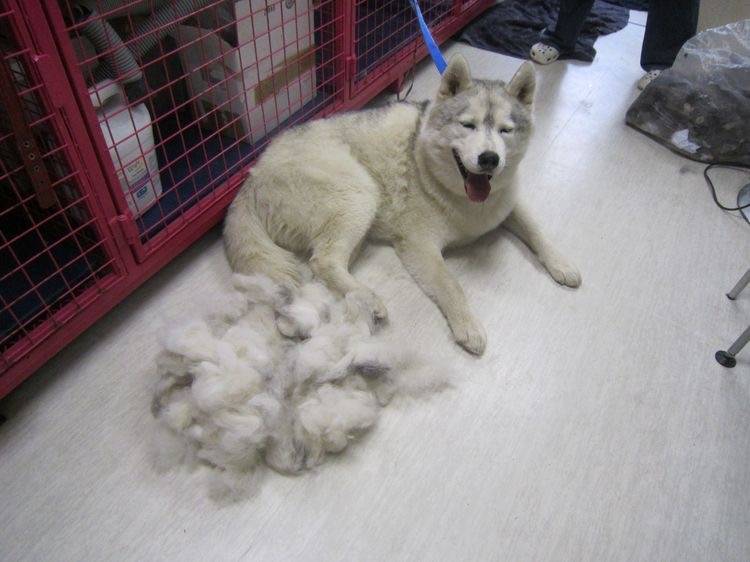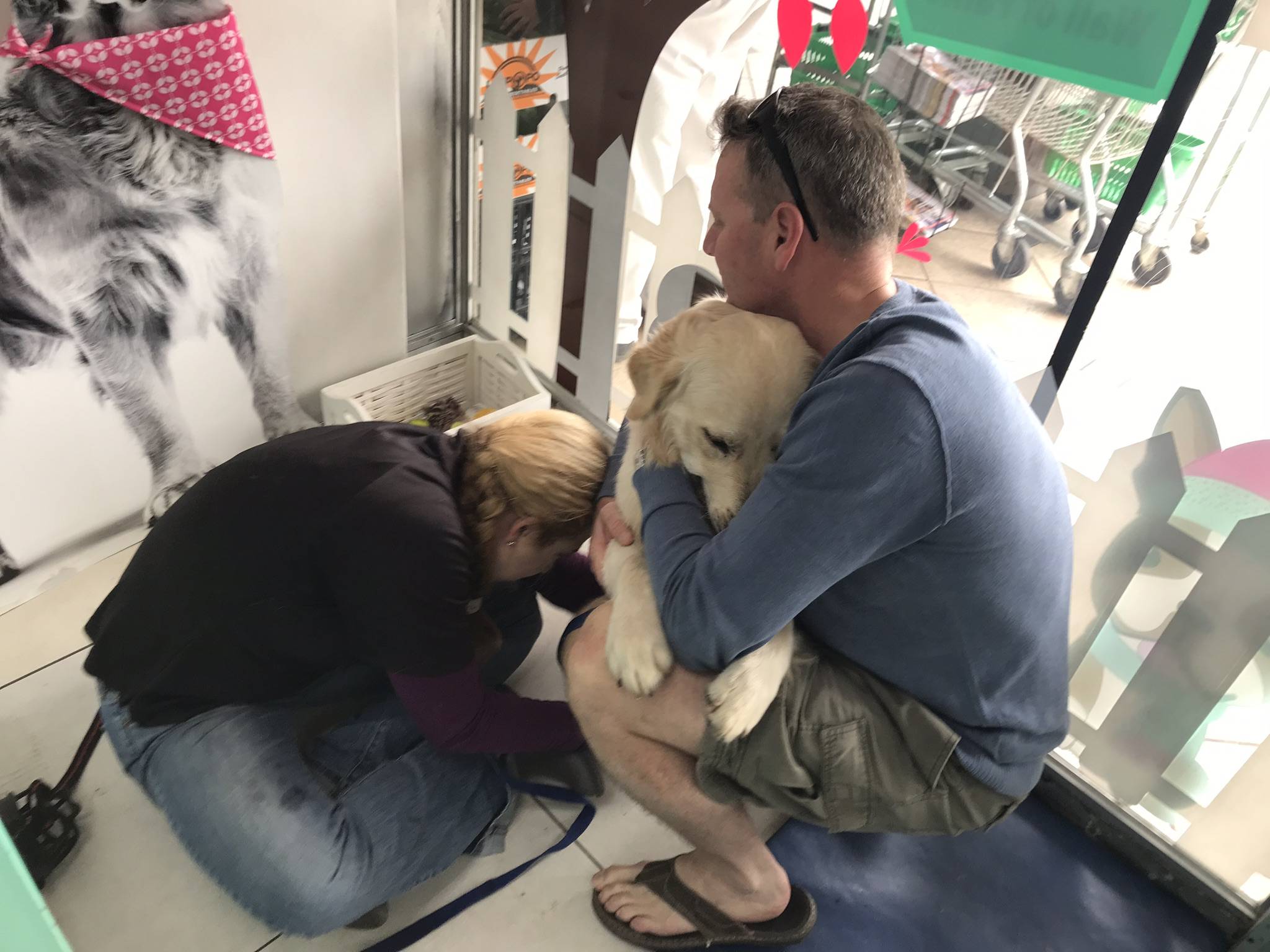 Extras or standalone treatments
Pawdicure
Teeth and breath treatment
De-matting (unknotting)
De-shedding (brushing out loose, dead hair)
Tick & Flea Treatment
Medicated shampoo treatment
Ever wonder what 'keeping it clean and germ free' means. We follow a strict hygiene regime and this is what it entails;
Towels – Each pet gets their own professionally cleaned towel (which is NEVER used on more than one dog)
Equipment and tools – All brushes, scissors, nail clippers, combs and clipper blades are sanitized after every use
Work surfaces – All work surfaces such as tables and counters are sanitised after every use
Bath – Bath is sanitised after every use
Cages – All cages are sanitised after every use
Hands – All groomers are required to wash their hands with F1 sanitising gel between every pet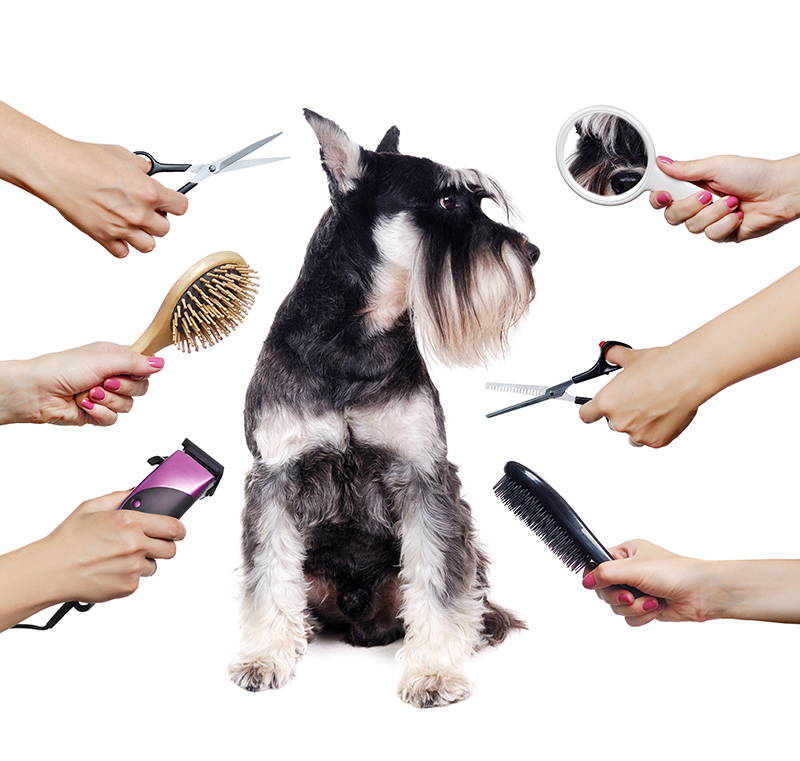 Operating throughout the day, our collection service provides an individual compartment, door to door service.
This service is offered to areas within a 10 kilometre radius of our shop in The Valley Shopping Centre, Craighall Park.
We charge an additional R6 /KM. For ease of reference you can estimate on the following;
• Bordeux South, Craighall, Craighall Park, Hurlingham - R70
• Blairgowrie, Dunkeld, Ferndale, Hyde Park, Parkhurst, Parktown North, Parkmore, Sandhurst - R80- R90
• Emmarentia, Greenside, Houghton, Linden, Melrose, Parkview, Parkwood, Westcliff - R100 - R180
Please note some heavily congested areas are excluded from our collection radius. ie. Sandton CBD
Some animals are better suited to being groomed at the spa vs mobile
Our service solves a potential logistical complication of getting to us
Animals are NEVER in the vehicle longer than an hour
Many of our furry customers enjoy their frequent outings
The upmost care and vigilance is taken to ensure your pet is delivered from A to B safely and calmly, allowing you peace of mind.
Have you heard about our dynamic mobile dog and cat grooming service that will come directly to you?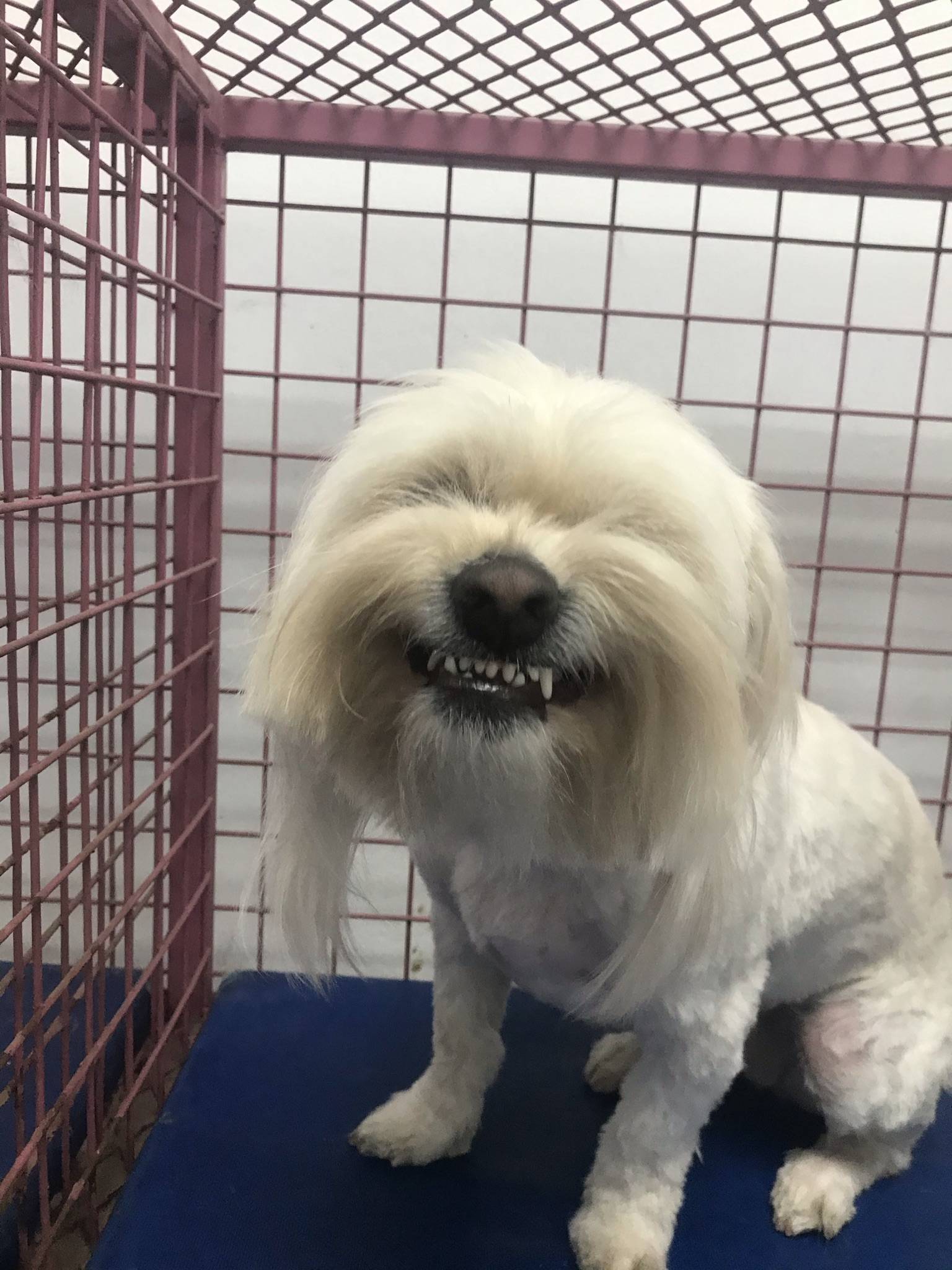 In order to offer an at-home service, which is preferable for some animals, we operate a mobile unit in a 3.5 KM radius of our shop in Craighall.
We do not have a mobile van and undertake our treatments within your premises therefore not removing your pet from the property.
One of our senior groomers (with 5 or more years' experience) attends or supervisors the role of our mobile function at all times and the same average number of treatments applies as our spa.
Our appointments are spaced in accordance with our spa treatments and on average we are able to service 4 – 6 residences to ensure maximum time is given to each client.
We provide the same personalised service and welcome individual briefs/instruction or conceptualization of styles as we do in-spa.
We cater for and love all cat and dog breeds, temperaments, conditions, life stages and health conditions.
Cost is the same as spa prices
Mobile Grooming is especially beneficial for animals who suffer from carsickness or general/separation anxiety
Dogs and Cats experiencing grooming for the first time
Dogs/ Cats who fear other animals / display aggression towards them
Older dogs with aches and pains that need to be handled with extra special care.
ADDITIONAL INFORMATION
Please note we charge as specific to the breed as possible. If you have a mixed breed, we will price to the most closely matching breed/s as possible.
Prices given over phone / via email are based on owner's judgement. Le Pawtique reserves the right to change in accordance if condition/or size of pet requires more work than anticipated. We would preferably like to see the condition of the pet before quoting if first time pet or matted so there are no hidden surprises for the parent.
Prices are subject to annual changes.
On consultation, we charge R50/ 15 minutes for de-shedding on shedding specific breeds with excess hair loss.
For severally matted dogs/cats, we will have to insist on a complete short strip due to knots forming close to the skin. This is for the wellbeing for the animal and Le Pawtique is non-negotiable on the measure that has to be taken in this event.
If we are able to brush out any matts R50 / 15 minutes will apply.
Do your Fur-children require regular grooming? See our VIP program for discounted packages.